8325 Old Marlboro Pike

                          Upper Marlboro, MD 20772


Being a family-owned and operated business since 1980, we want to offer you that personal touch that you've been craving.  Our home cooked meals are made fresh each day. Don't see it on the menu?  No worries.  Order it any way you like.  We will do our best to satisfy your special cravings.  Yearning for a meatball or steak and cheese sub at 5 a.m.? No problem. We will make you any lunch sandwich for breakfast.   :)   We will strive to make your dining experience a memorable one, because  we would love to have you become part of the Casablanca Cafe' family.  Come let your taste buds have a good time.  Enjoy! 

        Come be a part of our family.

                                                                           Casablanca Cafe 8325 Old Marlboro, Pike Upper Marlboro, MD 20772

  Now offering online ordering 

       for pickup or delivery!    

We make homemade jumbo lump crab cakes on Thursday's and Friday's!

                     Hours

Mon - Fri   5:00 a.m. -   3:00 p.m.

Saturday   6.15 a.m. - 12:45 p.m.

Sunday     Closed

Phone  (301) 735 - 5888

           We make a variety of soups daily

          Chili                                        Chicken Noodle

          Vegetable Crab                      Cream of Crab 

          Vegetable Beef Soup            Chicken & Rice 

          Clam Chowder                       Northern Bean 

​                      

  Our steam table menu changes daily   

  Here are a few items that we may serve

  Steam table dinners come with two sides

  Baked Chicken that is so tender it falls off the bone

  Grilled Pork Chops served with two sides

  Roast beef slow baked with potatoes and carrots

  Meatloaf served with mash potatoes and veggies

  Baked Turkey Breast served on a sandwich, or platter

  Homemade spaghetti made with ground beef and Italian sausage 

  Chicken, Beef or Shrimp Fajita served with vegetable fried rice

  Baked Fish (Flounder, Cod, Tilapia or Haddock)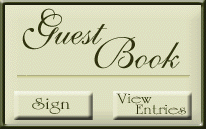 Breakfast Sandwiches,       Lunch Sandwiches & Subs

        are served all day! 


              ** IMPORTANT **

Door Dash does not deliver South of Casablanca Cafe so you will need to use Uber Eats.