Being a family-owned and operated business since 1980, we want to offer you that personal touch that you've been craving.  Our homecooked meals are made fresh each day. Don't see it on the menu?   That's okay.  Order it any way you like.  We hope you are happy with your dining experience, because  we would love to have you become part of the Casablanca Cafe' family.  Come let your taste buds have a good time.  Enjoy! 

        Come be a part of our family.

                                                                           Casablanca Cafe 8325 Old Marlboro, Pike Upper Marlboro, MD 20772

8325 Old Marlboro Pike 

Upper Marlboro, MD  20772

We make homemade jumbo lump crab cakes on Thursdays & Fridays!

We have been told that we make the best homemade soups in town.

                     Hours

Mon - Fri   4:30 a.m. -   3:45 p.m.

Saturday   6.15 a.m. - 12:45 p.m.

Sunday     Closed

Phone  (301) 735 - 5888

                              SOUPS OF THE DAY

1.  Chili

2.  Chicken Noodle

3.  Vegetable Crab

4.  Cream of Crab 

5.  Lima Bean Soup

​                      

                    STEAMTABLE MENU FOR TODAY

Grilled Pork Chops smothered in homestyle gravy

Baked Chicken

Meatloaf

Mixed Veges

Red Potatoes & Green Beans

Green Beans

Macaroni & Cheese 

Rice

Mashed Potatoes 

Gravy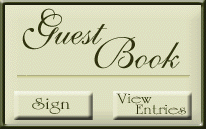 BREAKFAST SANDWICHES ARE SERVED ALL DAY

LUNCH FOOD IS SERVED ALL DAY AS WELL.  In the mood for a steak & cheese or cheeseburger at 4:30 a.m., no problem.